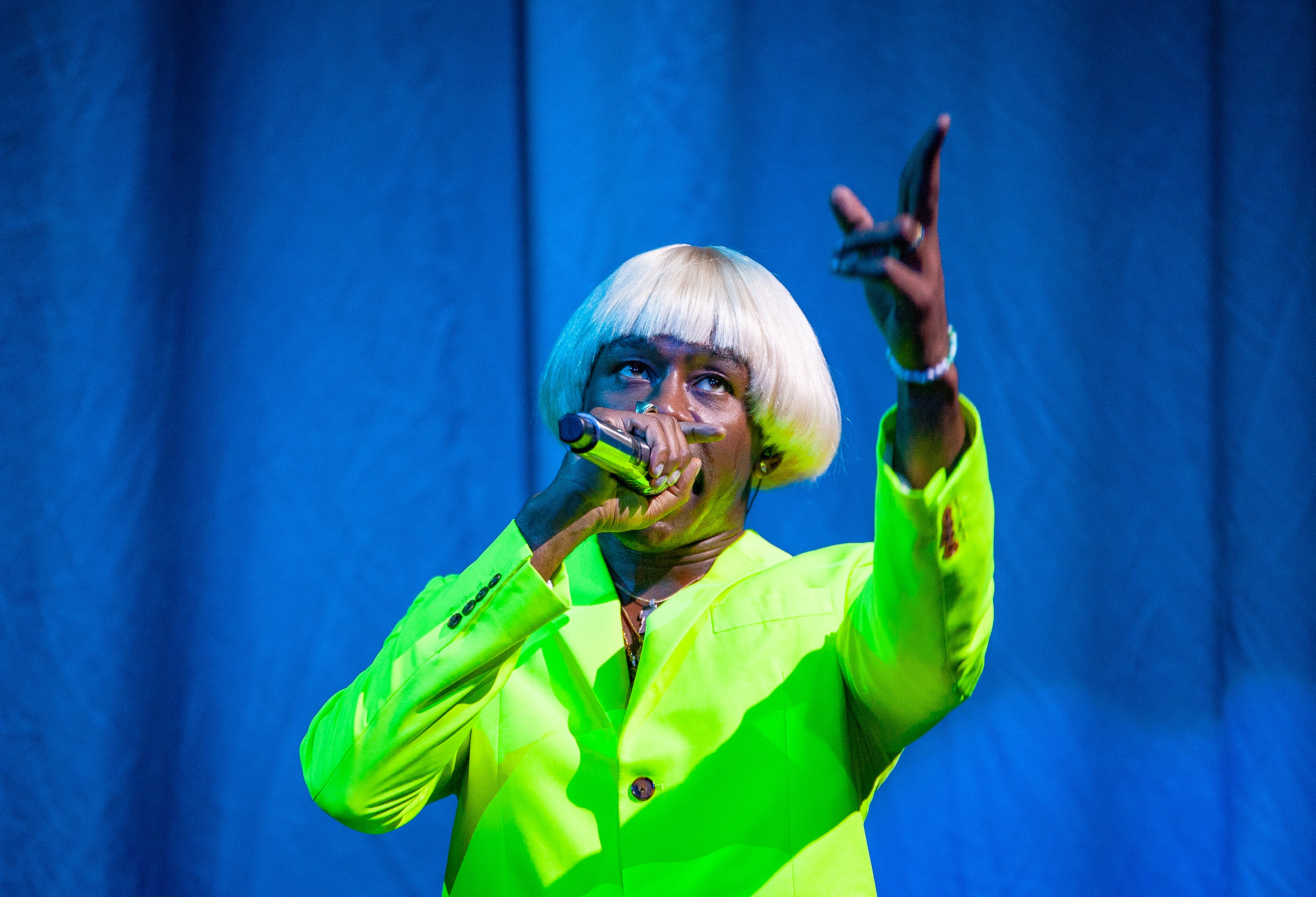 As if performances from Billie Eilish, Lizzo and Aerosmith weren't already enough to get you hyped up for the upcoming 62nd annual Grammy Awards, then buckle up because the Recording Academy has announced a whole new hosts of artists slated to take the stage January 26.
None
Related | Billie Eilish, Lizzo and Aerosmith to Take the Grammys Stage
None
Hoping to right the wrongs that led to her skipping out on the entire ceremony last year, the Recording Academy confirmed on Sunday that Ariana Grande will take the Grammys stage kicking off this latest wave of announcements. Coming in off of a hot year that netted a nomination for Best Rap Album with IGOR, Tyler, the Creator is also confirmed to make his Grammys debut with a performance that is sure to bring plenty wigs, heartbreak and well-needed chaos.
Instagram post by Tyler, The Creator • Jan 15, 2020 at 4:12am UTC
None
Another artist making her Grammy debut, Spanish flamenco phenom, Rosalía, is slated to perform as well as Camila Cabello, H.E.R., Jonas Brothers and Run D.M.C. Bonnie Rait will pay tribute to legendary American songwriter, John Prine, as he is honored with the Grammys' Lifetime Achievement Award that night. What's more, in her first performance since she was hospitalized for an overdose in 2018, Demi Lovato makes good on her Instagram promise that "the next time you hear from me, I'll be singing."
None
Related | Nowstalgia: Jonas Brothers' Second Coming
Recording Academy / GRAMMYs on Instagram: "For the first time, @rosalia.vt will be taking the stage at Music's Biggest Night‼️❤️ Watch the #GRAMMYs Jan. 26 on @cbstv.…"
None
Now with a fuller picture of how the night is starting to shape up, it might be safe to say now that this year's awards could have some serious potential. Fingers crossed.
None
The 62nd annual Grammy Awards takes place January 26th, 2020.
None
Photo via Getty/Venla Shalin