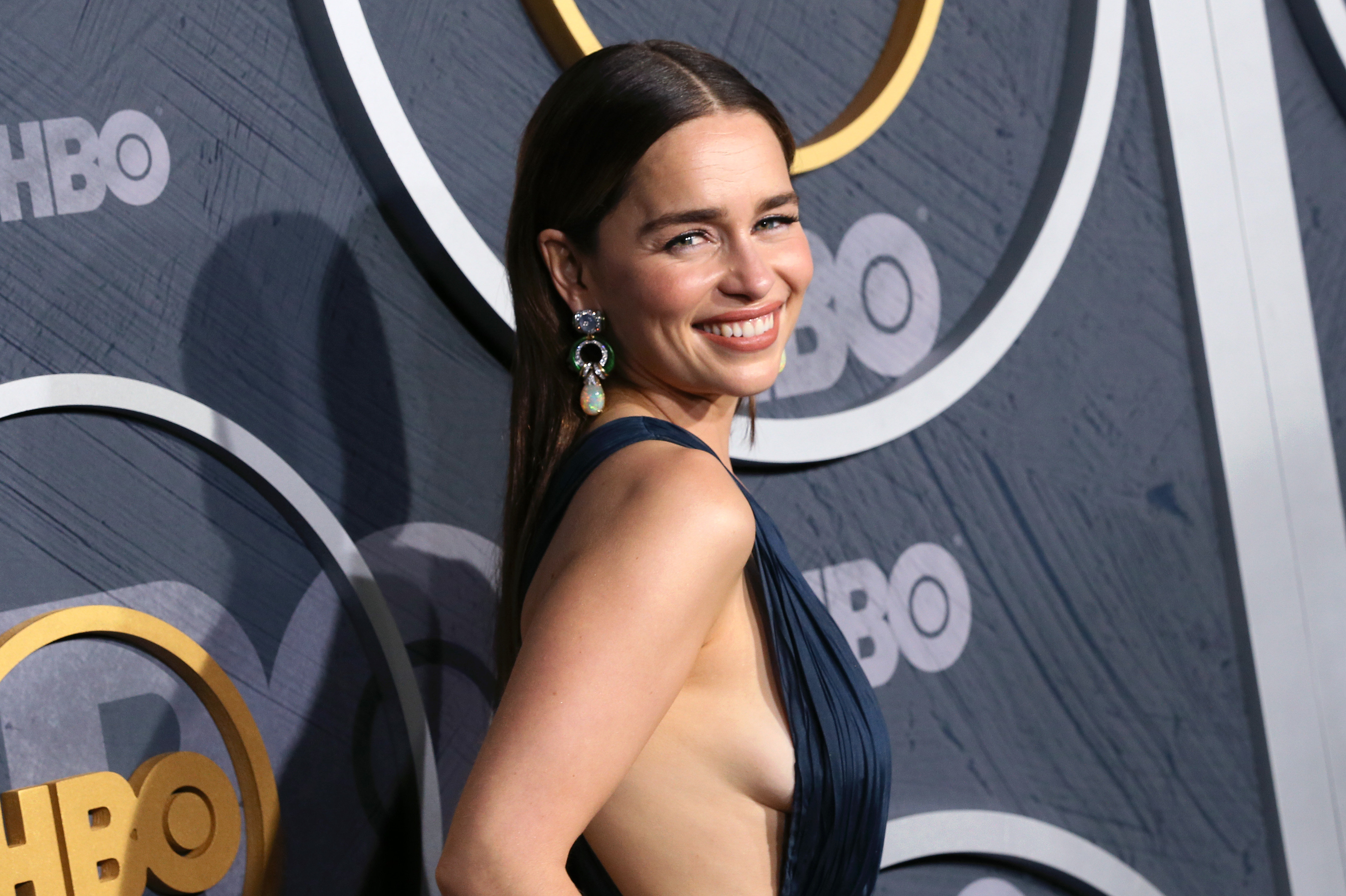 Stepping away from its decades-long tradition of avoiding celebrity spokespeople, Clinique has hired its first global ambassador. And it's none other than mother of dragons Emilia Clarke! The Game of Thrones star will primarily promote Clinique iD, the brand's coveted hydrating system, among other cult favorites.
Clinique on Instagram: "She's here! 🙌 We're thrilled to welcome @emilia_clarke to the Clinique family. Head to our stories to find out more! #CliniqueiD"
None
"The brand feels fresh and relatable and universal, and those are the traits I believe in," Clarke told WWD. "They're not trying to make people look different, they're trying to make people look like themselves, which is ideal because we can't keep striving to be something we're not anymore. That's an absolute recipe for lifelong misery."
None
The actress was the first choice for the brand mainly because she is genuine devotee of its products.
None
Related | 'Game of Thrones' Season Finale Recap: We Deserved Better
None
"We didn't go with a model, we went with somebody with a human personality," Elizabeth Nolan, senior vice president and global creative director of Clinique, explained. "She's got such a human, emotional, real authenticity to her. She's funny, she's honest, she hasn't shied away from being herself. That sums up the Clinique consumer as well."
None
As for Clarke's personal favorite Clinique product? It's the Clinique iD BB gels.
None
She added that her own approach to beauty involves believing in simple and easy-to-use products. "There's so many new brands — vegan brands, scientific brands — it can be really bloody confusing when you just want something that works," she said. "If you don't have the money to spend on a huge amount of new stuff that maybe next month will make your eyebrows fall off, that stamp of approval and heritage feels safer. It almost comes pre-approved, whilst still being modern. That simple outlook, for me, is a relief."
None
Some may question whether a straight white actress like Emilia Clarke ticks the inclusivity box, especially given she's Clinique's first-ever celebrity spokesperson and most competing brands now hire a diverse slate of models to advertise their products.
None
Global brand president Jane Lauder addressed this concern when speaking with WWD: "When we think about inclusivity and diversity, it's not just ethnicity or age, it's also breadth of experiences and attitudes and different ways you express yourself. We felt she really did that."
None
Photo via Getty