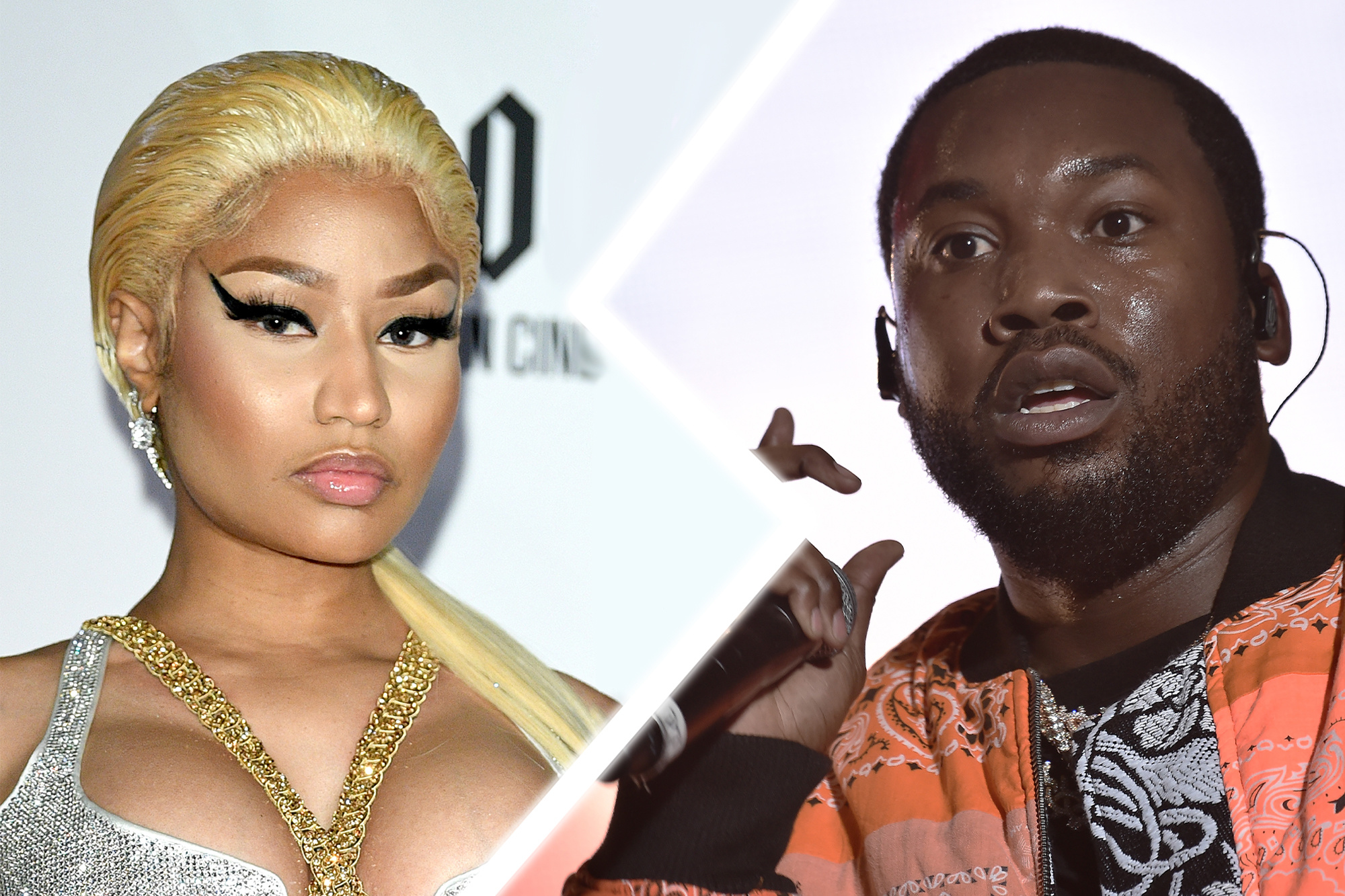 This year's already given us beefs between Eminem and Nick Cannon, My Chemical Romance fans and Ticketmaster and Nancy Pelosi and an impeached president's speech, but all of those are currently being blown out of the water thanks to Nicki Minaj and Meek Mill.
Related | Decade of the Barb: 10 Years of Nicki Minaj
The whole mess seems to have kicked off after Mill liked an Instagram post making fun of Minaj's husband, Kenneth Petty, which initially resulted in her calling him out on her Instagram Stories before moving things to Twitter. In a tweet fired off on Wednesday afternoon, Minaj leveled explosive allegations of domestic violence and abuse perpetrated by her ex-boyfriend.
Mill responded in a series of tweets that accused Minaj of knowing that about her brother's sexual abuse of a child well before he was convicted last week as well as bringing up the fact that Minaj's husband is a registered sex offender. Mill urged members of the industry of stop enabling that behavior.
Minaj in turn responded to Mill's allegations by claiming that he had knowledge of an extortion plot relating to her brother's case.
This latest development comes a little over a week since Mill and Petty reportedly got into a heated shouting match in West Hollywood. According to TMZ, Minaj was seen joining in on the altercation as Mill was being restrained by Maxfield security bringing years of bad blood between the three to a fever pitch.
In case all of this gets deleted, here are some screenshots for posterity:

Photos via Getty