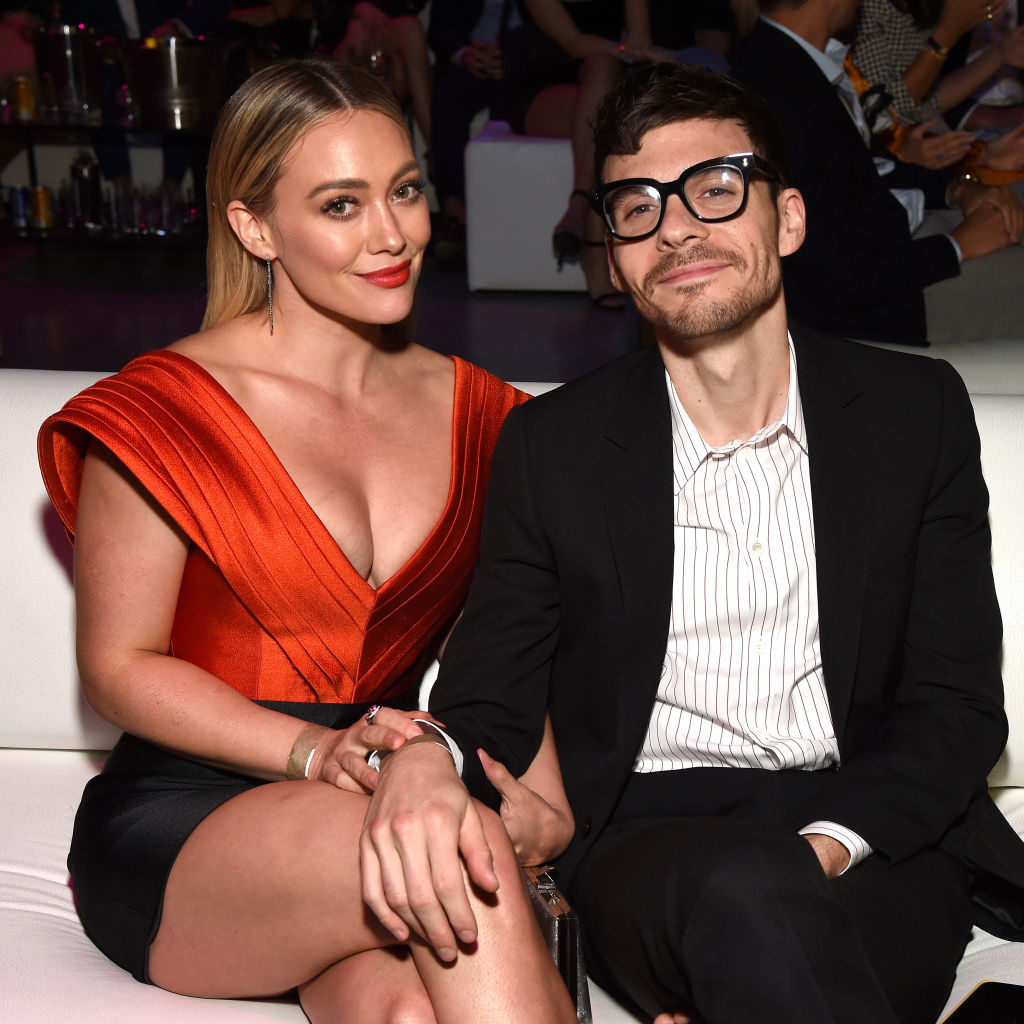 We've been hearing a lot from Hilary Duff over the past couple of months — what between getting married and the return to our screens with a reboot of her ever-iconic role of Lizzie McGuire.
Today, she reignites more early aughts nostalgia covering none other than Third Eye Blind's 2000 hit, "Never Let You Go" with her husband, singer-songwriter Matthew Koma. The two harmonize amid delightful synth melodies, taking a lively, and lovey-dovey spin on the song. Just in time for Valentine's Day. The cover also (somehow) evokes big Ryan and Sharpay "What I've Been Looking For" High School Musical teas… so there's that.
Related | Hilary Duff to Star in a 'Lizzie McGuire' Revival
In an Instagram post on Friday, Duff revealed that she "weaseled her way" into the cover of the classic track, and that Third Eye Blind's music plays a "huge part" in her and Koma's love story.
Hilary Duff on Instagram: "To say that @matthewkoma and I are fans of 3EB is a massive understatement. These records actually play a huge part in our love…"
Koma also took to Instagram to express his love for Duff, Third Eye Blind and the band's lead singer, songwriter and guitarist, Stephen Jenkins.
Matthew Koma on Instagram: "One time , Stephan Jenkins called me an obsessed fan. Maybe it's because I address my amazon packages to his name? Anyway, here's a cover…"
Duff and Koma both mentioned that RAC, a.k.a. Portugese-American producer André Allen Anjos suggested the song for a cover opportunity. With its utterly infectious chorus, catchy guitar licks and many opportunities to harmonize, we can see why.
RAC on Instagram: "RAC + @matthewkoma + @hilaryduff ~ Never Let You Go is out now! Our take on the @thirdeyeblind classic. This started out as something we…"
This cover marks Duff's first musical offering in four years. We last heard her iconic vocals in 2016 with her cover of Fleetwood Mac's "Little Lies" for Younger.
Related | Is Hilary Duff Married?
Naturally, the internet is overjoyed for Duff's musical return, though there's no word yet on more forthcoming music.
Listen to the cover, or Duff and Koma's love letter to each other (and the era that birthed them) below:
Photo via Getty