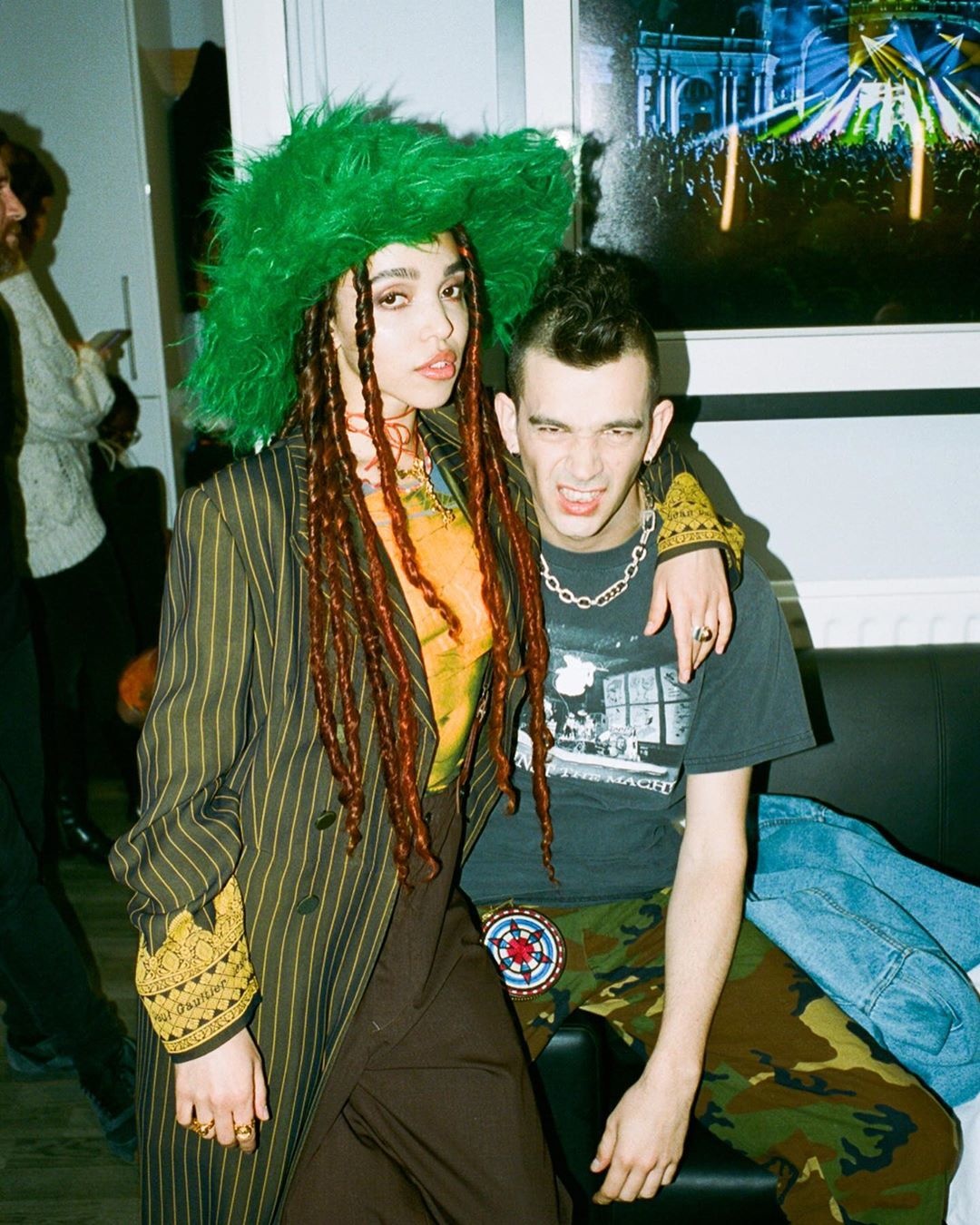 FKA Twigs and Matty Healy are two British musicians: a critically acclaimed avant-garde pop star, and a tattooed man who plays guitar. Now, they're dating. Maybe. Rumors have been swirling around the two artists since January, when they were spotted together on Christmas Eve, and later at RuPaul's DragCon UK with Healy's mom.
Related | Matty Healy Pledges to Only Play Gender-Balanced Festivals
Such rumors are feeling more substantiated than ever, after Healy shared a cozy shot of him and Twigs — in which she's sort-of perched on his lap — from last night's NME Awards. The 1975 took home the Innovation award, which Healy chivalrously re-gifted to his labelmate Beabadoobee.
matty off 1975 on Instagram: "Thank you NME for the awards and the chaos 🖤"
Healy would be… consistent with FKA's taste for men who look like they'd ghost you mid-lecture on Frantz Fanon. She dated Robert Pattinson for three years, at one point getting engaged. He broke her heart so bad she had to go and write Magdalene about it. She's also been linked to Shia LaBeouf and Another Man fashion editor Reuben Esser.
On the other hand, Matty Healy's list of exes is rather inconsistent. Until recently, the 30-year-old was in a "long-term relationship" with 21-year-old model Gabriella Brooks (who recently upgraded to Liam Hemsworth), and reportedly had flings with Ali Lohan and Halsey.
We can only hope Twigs is taking precautions with her new romance. That said, a break-up album eviscerating Matty Healy? I'd like to hear it.

Photo via Instagram