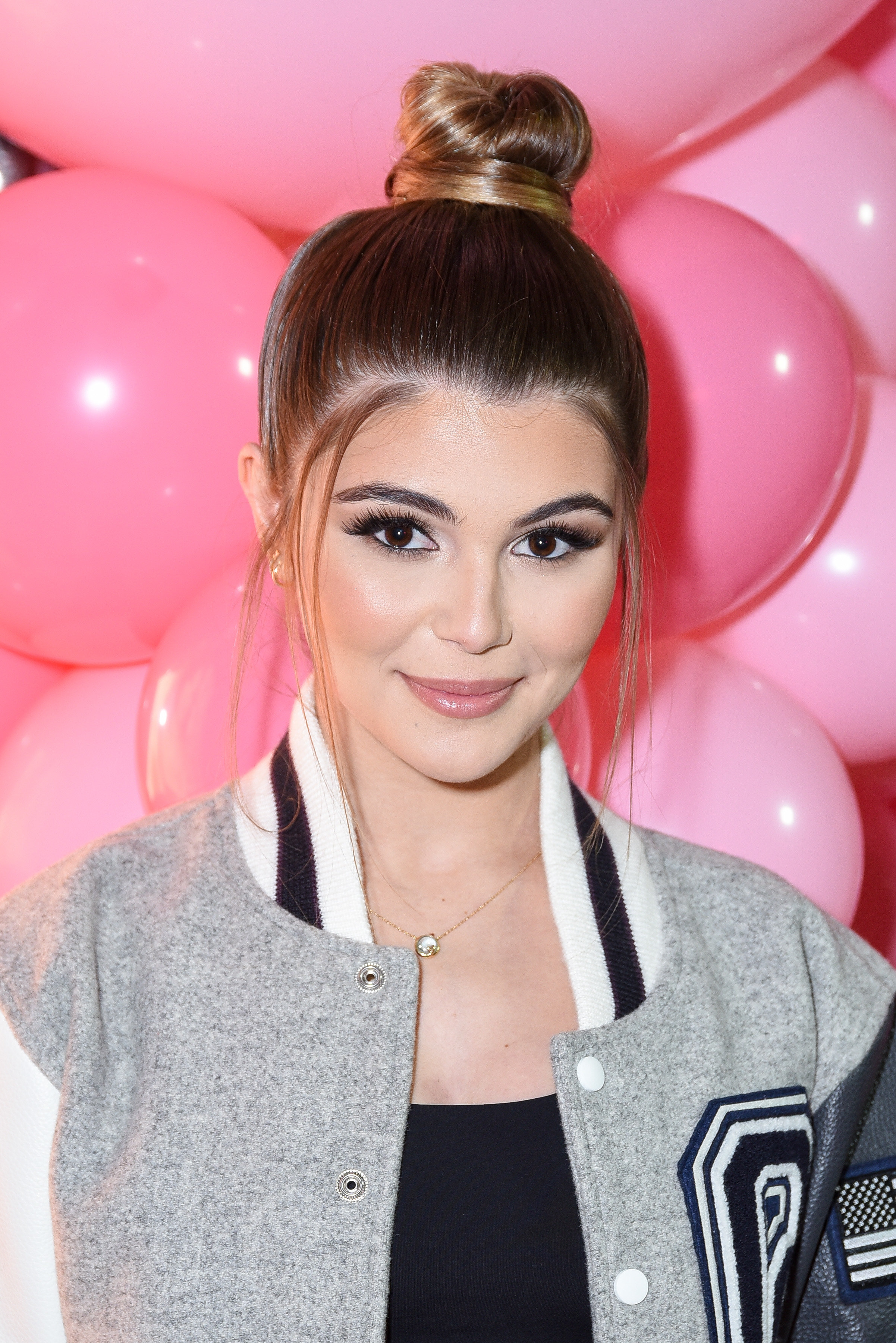 Olivia Jade is a YouTube star, beauty influencer, the subject of a Lifetime film and apparently a "highly talented" athlete, according to her fake athletic resumé released by prosecutors and the Massachusetts US Attorney's Office in a recent court filing.
Almost one year after the 2019 college admissions scandal involving her mom, Lori Loughlin, and dad, Mossimo Giannulli, first made headlines, the two-page document shows how detailed Jade's rowing accomplishments were made out to be in order to secure a spot within the University of Southern California's class of 2022.
The resume refers to Jade as "highly talented" and "successful" in both "men's" and "women's" boats. As confirmed in Jade's own December 2019 comeback video, her and her sister never participated in rowing teams at all. The document also indicates that Jade won several awards.
Related | Olivia Jade's Comeback Video Is Very Stressful
The New York Times reports that prosecutors say the resumé was created by a former University of Southern California coach. Loughlin and Giannuli are accused of paying William Singer, a college admissions consultant, a whopping $500,000 to place Jade and her sister on USC rowing teams and at the school.
Ever since the scandal broke the internet, Loughlin and Giannuli have pleaded not guilty of bribery and other charges. Jade has tried to distance herself from all of the drama that ultimately caused Sephora, Estee Lauder, and TRESemmé to drop lucrative deals with her. Loughlin and Giannuli were two of 13 parents (including Felicity Huffman) that were caught up in the college admissions scandal, nicknamed "Varsity Blues." According to the Daily Mail, the parents are attempting to push the bribery trial to 2021, because the case is too "complex"…
…As is this resume! See for yourself, below:

Photo via Getty