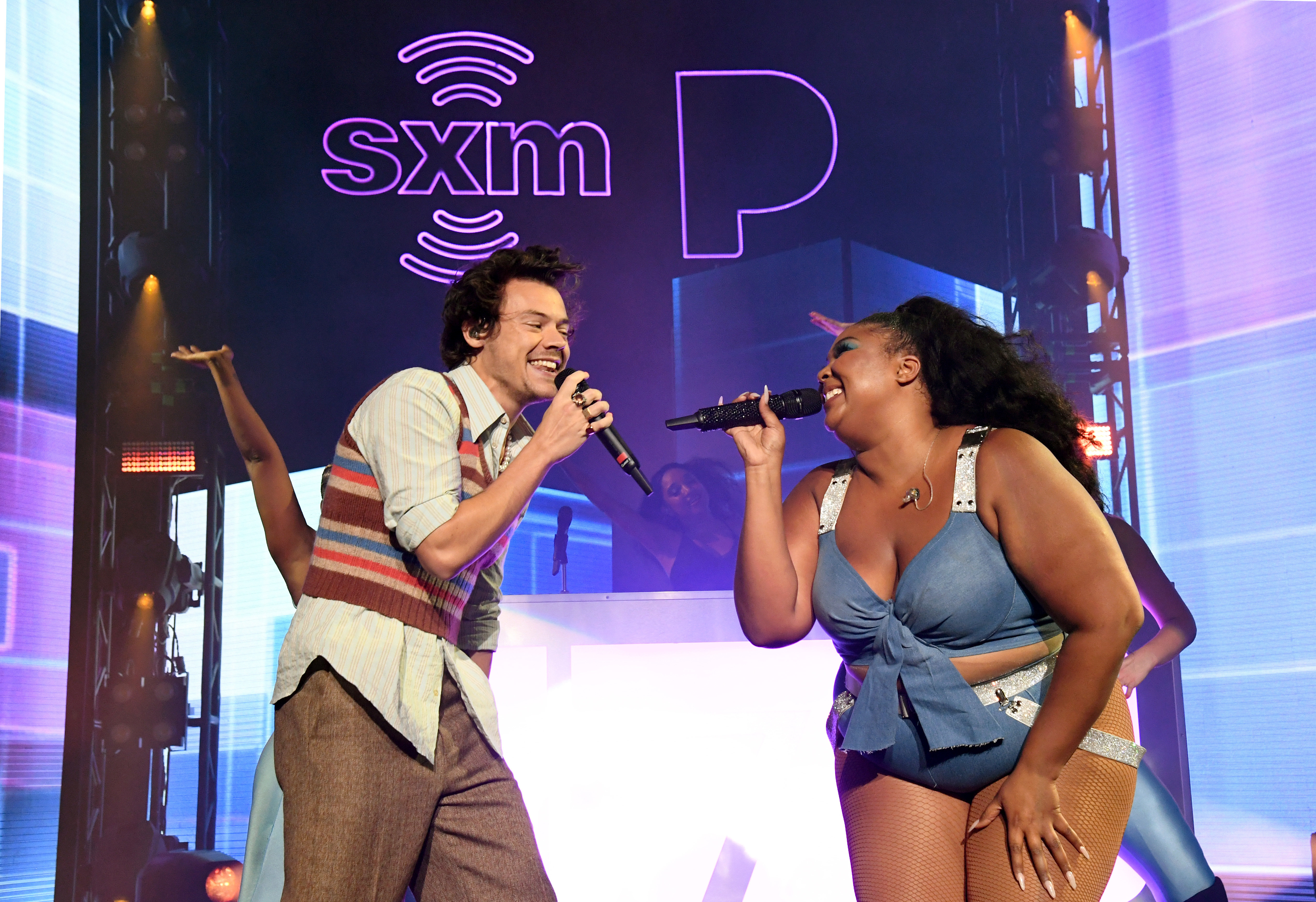 Lizzo and Harry Styles are friends. Aw! They've performed together, and are currently in a cover battle of each other's songs. Styles started it with his rock and roll-ified take on "Juice" for BBC Radio 1's "Live Lounge." It was glorious: he changed all the uses of "bitch," but not the gender in "Somebody come get your man/ I think he got lost in my DMs."
Related | Lizzo On Double Standards For Men: We Don't Talk About Your Dicks
When Lizzo stopped by BBC this week, she returned the favor, tributing Styles with a sexed-up R&B version of "Adore You." Now with more moaning, groaning, sultry shuddering and winking than ever before. In head-to-toe Madonna-esque leathers, Lizzo also ad libbed a foot-stomping flute solo and adjusted the line, "You don't have to say you're mine / Oh, Harry." I promise you, "Oh Harry," straight from Lizzo's lips is truly heaven.
Happy Tuesday! You're welcome:
Please proceed to twitter.com to petition them for the collab.
Photo via Getty