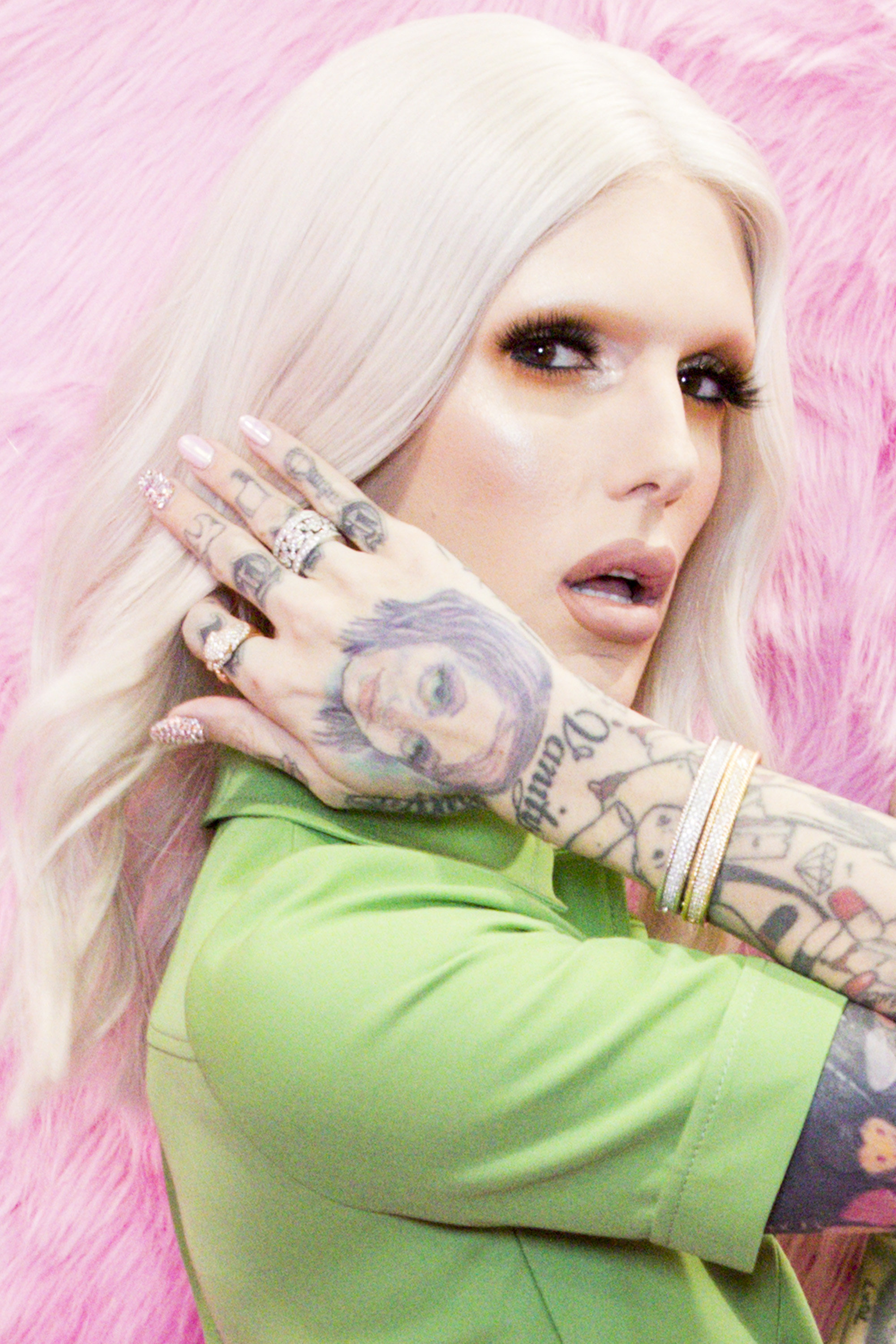 Another day, another feud, though this one involves a pretty offbeat cast of characters — namely, Jeffree Star and Kourtney Kardashian's son, Mason Disick.
It all started yesterday after footage from Mason's livestream with YouTuber Addison Rae resurfaced online.
Related | Fans Think Jeffree Star and James Charles Ended Their Feud
And though it's unclear what exactly the context of their conversation was, the fact that the 10-year-old called Jeffree "spoiled AF" before complimenting fellow makeup mogul James Charles was enough to get tongues wagging. Not only that, but the coincidental timing of James' "LOVE U MASON" comment led some to believe that Mason and Addison were chatting about the (supposedly) squashed feud between the two beauty YouTubers.
Not Jeffree trying to come for a 10 year old boy 😭
Past MUA beef aside, Jeffree was more than ready to throw a little shade right back at Mason. In a since-deleted response to writer Nola Marianna Ojumo's tweet about the incident, the 35-year-old pushed back by saying, "I had $500 in my bank account six years ago."
"Maybe he's confused with his own privilege versus mine being self-made," Jeffree continued. "Hopefully his father can educate him soon!"
That said, in addition to calling on Scott Disick to teach his son some manners, fans also believed Jeffree's comment also made shady reference to aunt Kylie Jenner's controversial "self-made" billionaire title.
Kourtney Kardashian's son Mason Disick reportedly "threw some shade" towards @JeffreeStar and called him "spoiled". Star's response is below. pic.twitter.com/DywUKKVOl2
— ᴋᴏᴅᴇᴇ ᴛʏʟᴇʀ (@kodeetyler) April 1, 2020
The Kardashians have yet to respond.
Photos via Getty