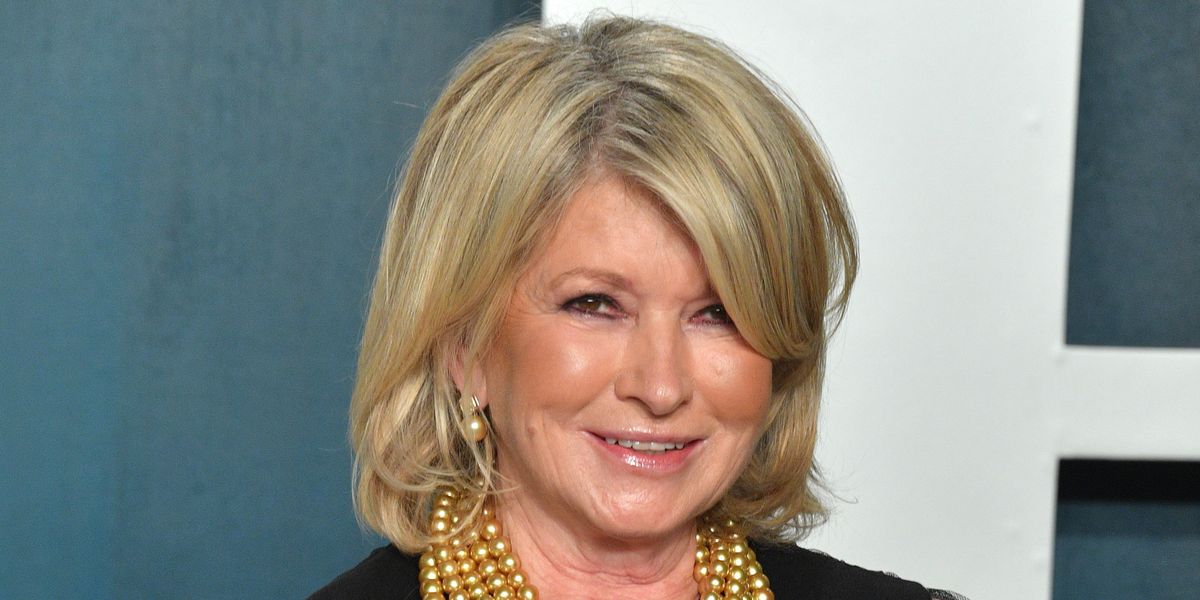 Martha Stewart — undisputed queen of the thirst trap and horny caption — recently revealed that her iconic pool pic garnered her not 1, but 14 marriage proposals.
In case you forgot, last week the lifestyle legend sent fans into a frenzy after posting an undeniable sexy photo of herself puckering up during a swim in her East Hampton pool. And while she kept this particular caption relatively tame, that didn't stop a verifiable legion of suitors from shooting their shot — but, honestly, is anyone surprised?
Related | Everyone's Obsessed With Martha Stewart's Extremely "Horny" Caption
"I've had 14 proposals, I don't know what for, but they're proposals," Stewart told E! News's Daily Pop. "I haven't checked lately, that was the first day."
Granted, as the Martha Stewart, she obviously hasn't had the time to pay attention to all of the dudes sliding into her DMs.
After all, according to her, she hasn't even had a moment to craft — especially since she's in the middle of working on her new show for HGTV called Martha Knows Best — which, obviously, just means that all those guys will have to wait.
Revisit her thirst trap for yourself, below.
My pool in East Hampton is the place to be on a 89 degree day! When I built the pool thirty years ago it was designed to be as chlorine free as possible, with a natural concrete finish-no paint- and it fit in a long narrow space between the house and the property line. I made it extra deep for diving and with no protruding steps so we could really race the length without worrying about obstacles. After all these years, It is a fun place to swim!!!
Photo via Getty