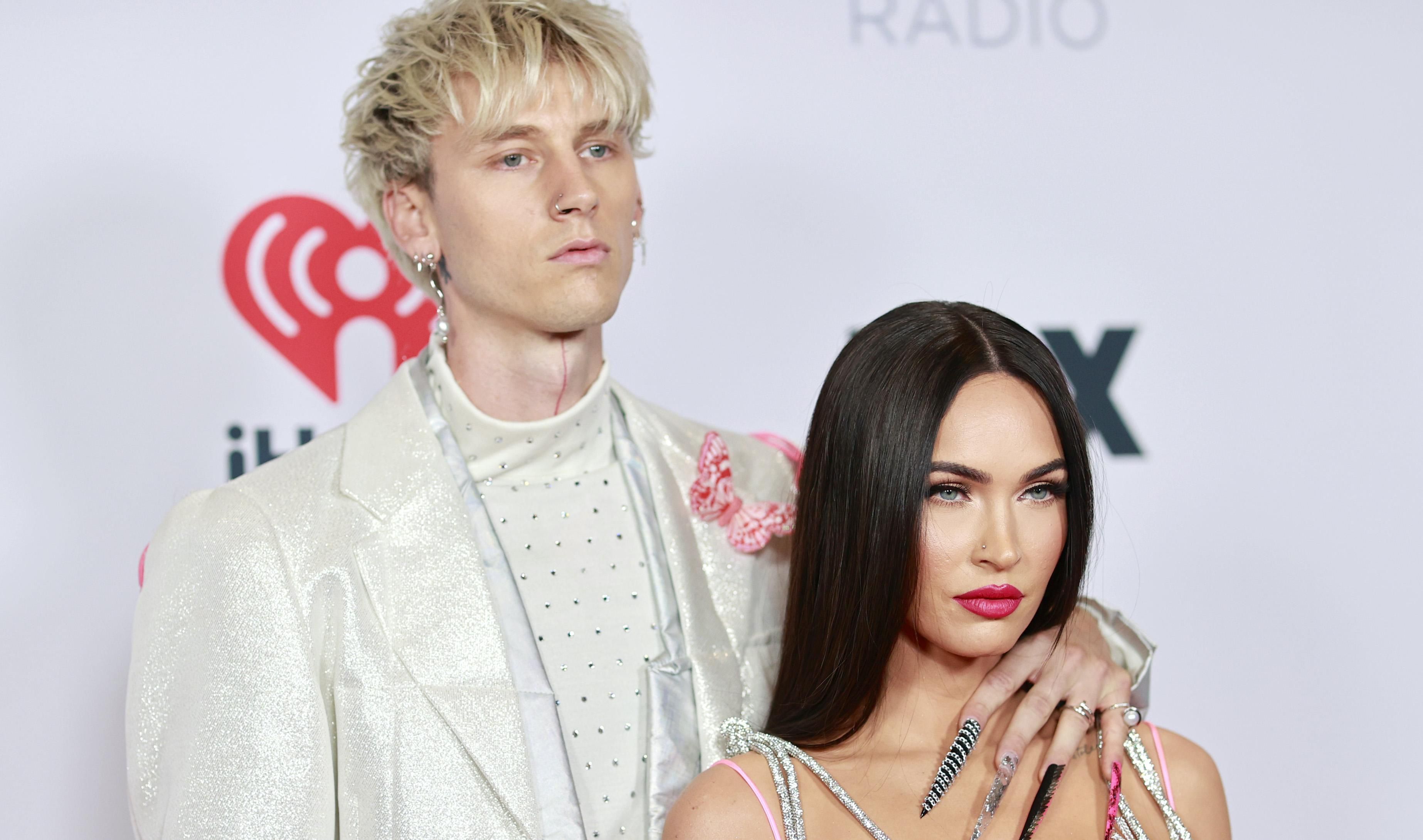 Machine Gun Kelly and Megan Fox are engaged.
On Tuesday evening, the musician apparently popped the question beneath the same tree they met underneath back in 2020 and, needless to say, she said yes, per a tweet from the Blonde Don himself.
last night she said "yes" under the banyan tree
— blonde don (@machinegunkelly) January 12, 2022
In a video capturing the sweet moment, MGK can be seen getting on one knee as Megan covers her mouth in shock. And though you can't hear anything they say, you can see Megan kneeling down next to him (and obviously freaking out) before the two share a passionate kiss.
"She's love a boys so much 💍✨" .@machinegunkelly pic.twitter.com/WfnGdkZ08d
— Sarah 🖤 (@lmjcolson) January 12, 2022
Even though Megan appeared to refute engagement rumors last year, we all knew it was only a matter of time until it actually happened. After all, the "twin flames" have made their obsession with each other quite well known through public exchanges and on-air anecdotes about having sex on Airbnb tables, jokes about Megan's daddy issues, MGK stabbing himself to impress her and the vial of Megan's blood her wears around his neck. Not to mention that whole "I am weed" thing, which we now know happened underneath said banyan tree prior to meeting again on the set of their film, Midnight in the Switchgrass.
Congratulations to the happy couple!
Photo via Getty / Emma McIntyre